RND Solutions - Hybrid Working
What is hybrid working? What do I need to make it a success?


Companies now offer flexible hybrid working policies that give their employees the freedom to work in or out of the office. Splitting time between multiple work locations can be a hassle unless your workforce is powered by the right set of tools and technologies.
What solutions do employees need?
It depends on where they're getting work done. If they're going back and forth between locations, taking meetings from the car, or working remotely, they'll deal with "environmental challenges" like background noise, poor lighting, call quality, etc.
RND Solutions has the products to remedy these issues, so employees don't just show up in meetings — they stand out.
REMOTE COLLABORATOR
ROAD WARRIOR
Work isn`t a place, it´s what you do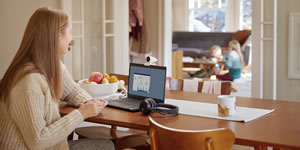 The move to home working demonstrated that the majority of knowledge workers could work at home for prolonged periods but in the longer term, the home office needs to become fit for purpose.

For remote employees to work productively from home, enterprise-grade headset and camera are required to avoid fatigue and maintain a fresh perspective.


Poly Voyager Focus 2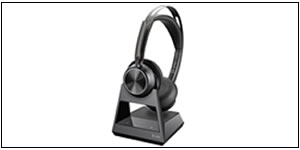 Focus on the conversation and leave the background noises out for all-day comfort.
Poly Studio P15 Video Bar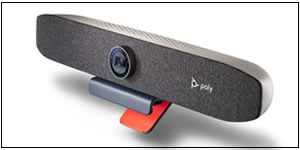 Everything you need for premium video calls built into one sleek device.
Exceptional optics and a high-performance 4K image sensor bring out your inner star.
Take a look at the Poly Studio P15 Video Bar
Work isn`t a place, it´s what you do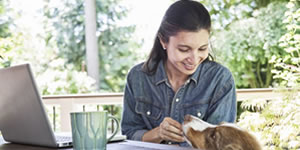 Work happens everywhere more so in this unprecedented time. Workers how are always on the move rely on their mobile devices to communicate and collaborate effectively. No matter where they work the conversation needs to sound great and feel natural.

Poly offers unmatched noise cancellation with superior audio quality headsets and speakerphones for on-the-go worker to stay productive.

Say goodbye to background noise and audio fatigue!

Pair it with enterprise grade camera so that you always come across clearly with a professional quality image.
Poly P5 Camera + Sync 20+ Speakerphone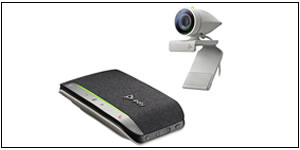 Poly Studio P5 Camera
Automatic low-light compensation and brilliant colours enable the flexible worker to look their best without being left in the dark.
Poly Sync 20 Speakerphone
focus on what´s being said and help keep echo and noise out of the meeting with the smart multi-microphone array.
Take a look at the Poly P5+Sync 20 Kit
Voyager 5200 Headset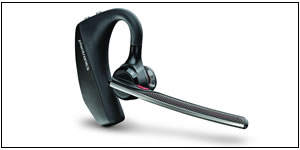 Enterprise-grade headsets that transition with you from home to car to offices and everywhere between.
Versatile connectivity on any of your devices.